" Christmas is a time of very mixed intense emotion for me, and the existing canon often sounds like a forced smile. Christmas is a typical time for superficial happiness, but also a time for reflection and mourning the sad events throughout the year. The songs of A very chilly christmas make room for a more authentic interpretation of this very peculiar 2020 holiday season. " Chilly Gonzales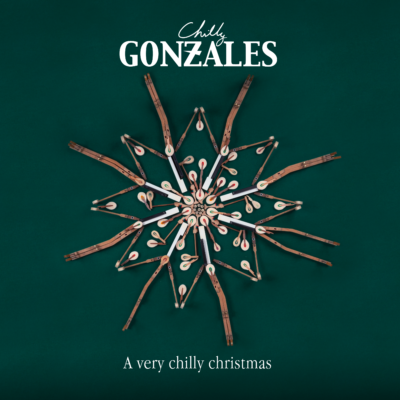 From feudal oldies to newer holiday pop canon, A very chilly christmas surveys a broad scope of seasonal repertoire and sentiment. There's grandeur and solemnity, there's austerity and merriment, an original featuring Feist and covers featuring Jarvis Cocker. And, of course, there's Mariah Carey. 
As a whole, the album's gift is the space it creates for quieter moments amid the flurry and noise of the season.